Name: Ben Smith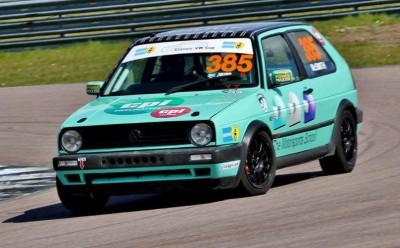 Age: 37
Hometown: Kirkby in Ashfield, Derbyshire
Team: TeaMoll Motorsport
Occupation: Fleet manager at Matthews & Tannert and Owner of TREDZ mobile tyres.
Car: Mk2 24v VR6 Golf 'Daffney'
Class: Class B
Sponsors: The Motorsports School / CPI Parker Store / VrD Motorsport
Website: http://www.TeaMollMotorsport.com
Started racing in: 2015
Racing History: err.....Racing Virgin
Favourite track: Tell you later.....
Other hobbies: Hobbies?? With 4 kids and two jobs I don't have time for sleep let alone hobbies!!