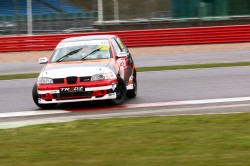 Name: Gary Johnson
Age: 62
Hometown: Ickford, Bucks.
Team: Johnson
Occupation: Retired
Car: Seat Ibiza R…..I rallied in this car for 5 years, before converting to a race car.
Class: Class B
Sponsors: Stoke Mandeville Auto Centre
Website:
Started racing in: 2012
Racing History: Tarmac Rallying 5 years, MSVR Track Day Trophy
Favourite track: Cadwell Park and Silverstone
Other hobbies: Classic Car Rallying in my 1966 MGBGT. Also Navigator for Ian Hucklebridge in an Escort MkII. Will be competing in the Motoring News Circuit Rally Championship this year.